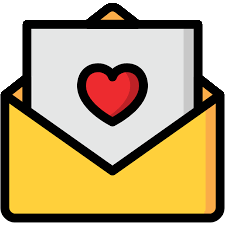 Ri: The Recipe For Our Universe
Tue 10 Aug 2021
- 19:00 to 20:30
https://www.rigb.org/whats-on/
Received From:
Association of IVCs (AIVC)
Invites To:
Edinburgh Socialives
Basingstoke IVC Science Cafe invite you to this free Royal Institution talk titled "The recipe for our Universe"
ADVANCE BOOKING IS REQUIRED FOR THIS TALK.
Please register for the event via this link:
https://www.rigb.org/whats-on/events-2021/august/public-the-recipe-for-our-universe
We will have the replay of the video available for 72 hours after the event for those of you that can't make the date. It will also be uploaded to YouTube in the future.
SUMMARY:
What is matter really made of? How does the stuff around us escape annihilation in the fearsome heat of the Big Bang? And will we ever be able to understand the very first moments of our universe?

Using the latest experimental data from the Large Hadron Collider in Geneva and labs and observatories around the world, including a neutrino detector buried a kilometre under an Italian mountain to a gravitational wave detector nestled in the humid pine forest of Louisiana, particle physicist Harry Cliff will reveal what the newest findings tell us about the the fundamental ingredients of matter and their origins.
Harry's latest book, How to make an apple pie from scratch, is available from Pan Macmillan (UK), Amazon (international) and all good bookshops.
SPEAKER:
Harry Cliff is a particle physicist at the University of Cambridge working on the LHCb experiment, a huge particle detector buried 100 metres underground at CERN near Geneva. He is a member of an international team of around 1400 physicists, engineers and computer scientists who are using LHCb to study the basic building blocks of our universe, in search of answers to some of the biggest questions in modern physics.
CONTACT: The Royal Institution (Promoted by Bob Clifford, Basingstoke IVC Science Cafe)
WEBSITE:
https://www.rigb.org/whats-on/events-2021/august/public-the-recipe-for-our- ...